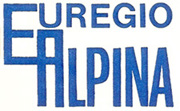 Initiatives of Hans Köchler for the promotion of co-operation in the Alpine region

In 1969, Hans Köchler established the Arbeitsgemeinschaft für Wissenschaft und Politik (AWP) / Working Group for Sciences and Politics at the University of Innsbruck. In his capacity as Chairman of the AWP, he organized the first international conference on regional co-operation among the states and provinces of the Alpine region under the title Die europäische Aufgabe der Alpenregion / The European Mission of the Alpine Region (1971). From 1973 until 1977 he was the Secretary-General of Euregio Alpina - Study Group for the Alpine Region (which he founded), a transnational planning group for the Alpine region and predecessor of the concept of the "Euro Regions" in the framework of the European Union. In his initiatives, he received support and encouragement from Hans R. Klecatsky, Professor of Public Law at Innsbruck University and Federal Minister of Justice of Austria (1966-1970), Eduard Wallnöfer, Governor of the State of Tyrol, and Otto Molden, founder of Europäisches Forum Alpbach / Alpbach European Forum and President of Österreichisches College / Austrian College Society. During this period, he organized a series of conferences and expert meetings on intra- and inter-regional co-operation in Europe, including issues of economic integration, labor migration and the management of water resources.
Die Europäische Aufgabe der Alpenregion

Innsbruck: AWP, 1972

Transnationale Zusammenarbeit in der Alpenregion

Innsbruck: AWP, 1973.
MEDIA
Publications of Arbeitsgemeinschaft für Wissenschaft und Politik