9th International Forum on Lifelong Integrated Education
"Enlightenment on the Order of Coexistence"
organized by the Nomura Center for Lifelong Integrated Education (Tokyo)
in co-operation with UNESCO
Paris, France, 8-10 November 2006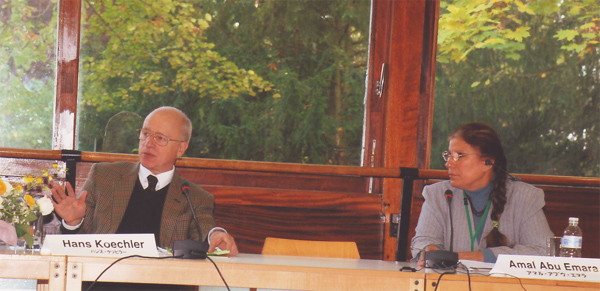 Workshop on Peace, 9 November 2006: Prof. Hans Koechler, left, delivering his lecture on "The State of Peace under the Conditions of a Unipolar World Order." Seated next to him: Ms. Amal Abu Emara (Palestine).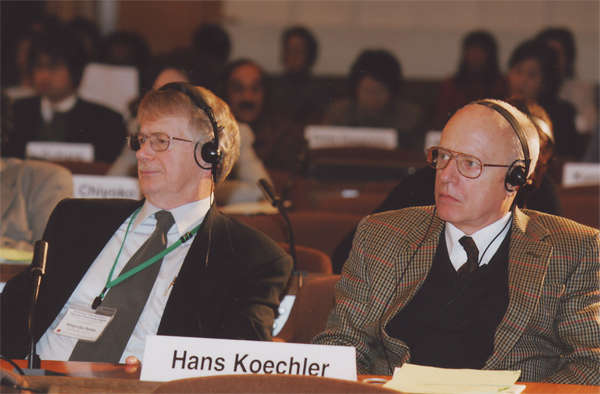 Prof. Hans Koechler, right, with Prof. Dan Perdue (USA), listening to the presentation of the workshops.