Servus TV, Talk in Hangar 7
Salzburg Airport, 8 February 2011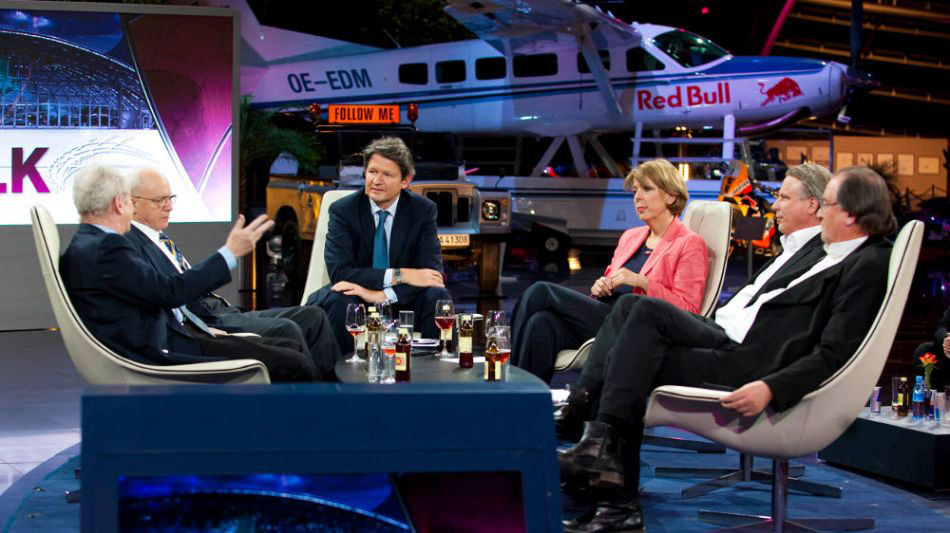 Prof. Hans Köchler, second from left, participant in a debate on the political, media and corporate influence on justice:
"Einfluss auf Justitia - Wer urteilt wirklich?"
Panelists, from left: Prof. Winfried Hassemer, former Justice at the Constitutional Court of Germany; Prof. Hans Köchler, Dept. of Philosophy, University of Innsbruck, Austria; Dr. Helmut Brandstätter, Moderator, Editor-in-Chief of the Austrian daily "Kurier," Vienna; Ms. Brigitte Koppenhöfer, Presiding Judge at the State Court in Düsseldorf, Germany; Mr. Uwe Wolff, expert in litigation PR, Berlin, Germany; Mr. Gerfried Sperl, Chairman of the Austrian National Committee of the International Press Institute, Vienna, Austria.