International Conference
"Advancing a Post-conflict Humanitarian Agenda"
Shusha, Karabakh Mountains, Azerbaijan, 19-20 May 2022


First Plenary Session, 19 May 2022
Prof. Dr. Hans Köchler, President of the International Progress Organization, delivers speech on "The Role of Culture in Establishing Dialogue and Cooperation in Post-conflict Situations." Panelists, from left: Prof. Dr. Mike Hardy, founding director of the Center for Trust, Peace and Social Relations, Coventry University, UK, Moderator; Mr. Sultanbai Raev, Secretary-General of the International Organization of Turkic Culture (TURKSOY), Kazakhstan; Dr. Fariz Ismayilzade, Executive Vice Rector of ADA University, Azerbaijan; Ms. Zeenat Shaukatali, Director-General of the Wisdom Foundation, Mumbai, India; Dr. Mohsen Aboulnaga, Professor of Sustainable Built Environment, Faculty of Engineering, Cairo University, Egypt; Dr. Gulshan Pashayeva, Board member of the Center of Analysis of International Relations, Baku, Azerbaijan.
Text of speech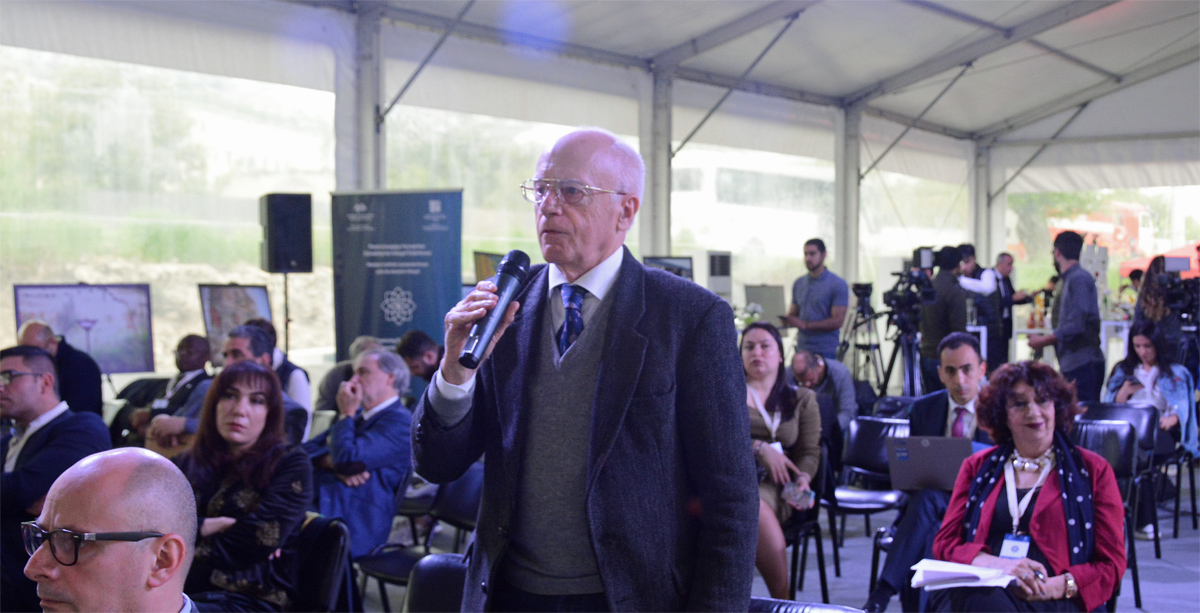 Second Plenary Session: "Cultural Heritage as a Foundation for Sustainable Peace"
Hans Köchler addresses issue of conflicting historical and cultural narratives.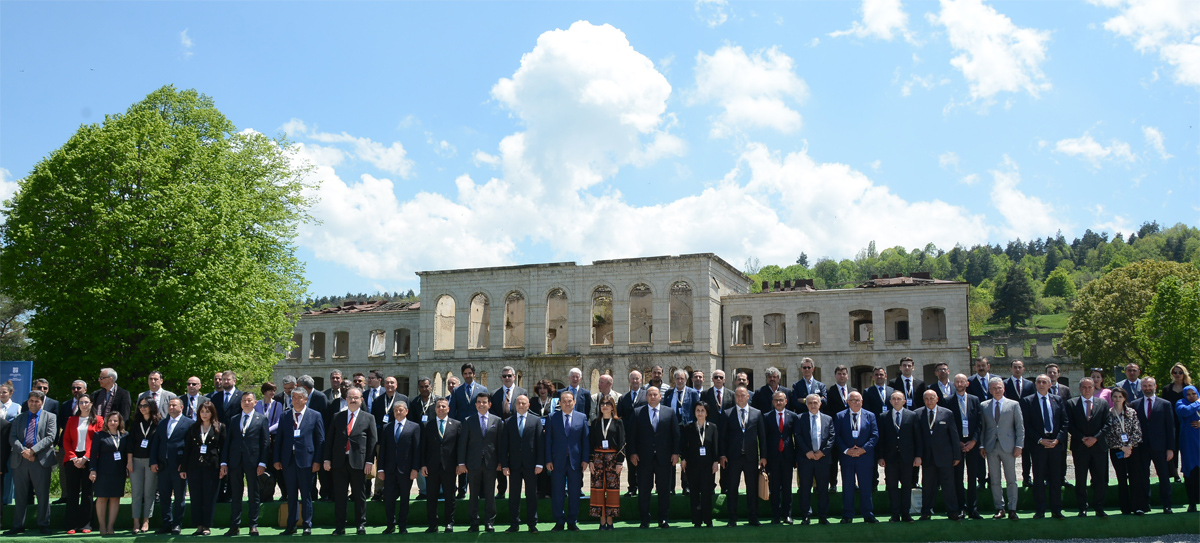 Delegates outside the conference tent, against the backdrop of the 19th century building of Shusha Secondary School
News release