International Conference on Cultural Diplomacy 2017
Promoting Global Collaboration, Unity & Peace through Cultural Diplomacy
organized by Academy for Cultural Diplomacy
Berlin, 19-21 December 2017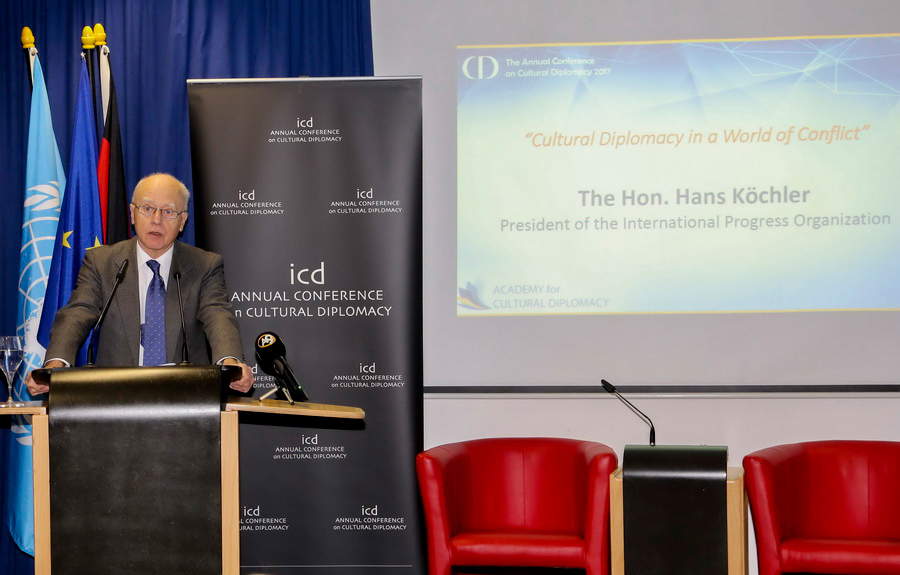 Hans Köchler, President of the International Progress Organization, delivers Keynote Address on
Cultural Diplomacy in a World of Conflict
ICD Campus, Berlin, 20 December 2017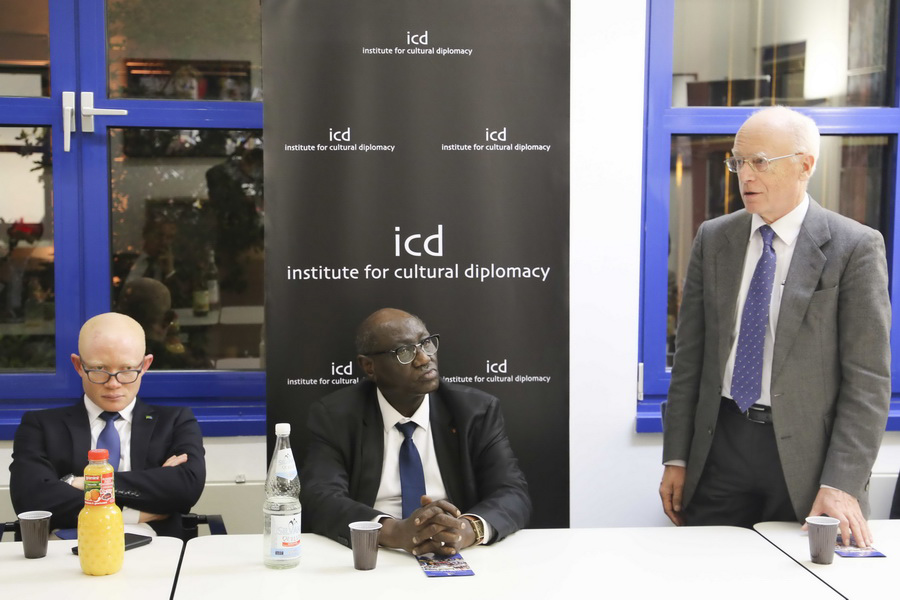 Dr. Hans Köchler addresses Advisory Board members of the Institute for Cultural Diplomacy
From left: H.E. Dr. Abdallah Saleh Possi, Ambassador of the United Republic of Tanzania ; H.E. Jacques Yvon Ndolou, Ambassador of the Republic of Congo.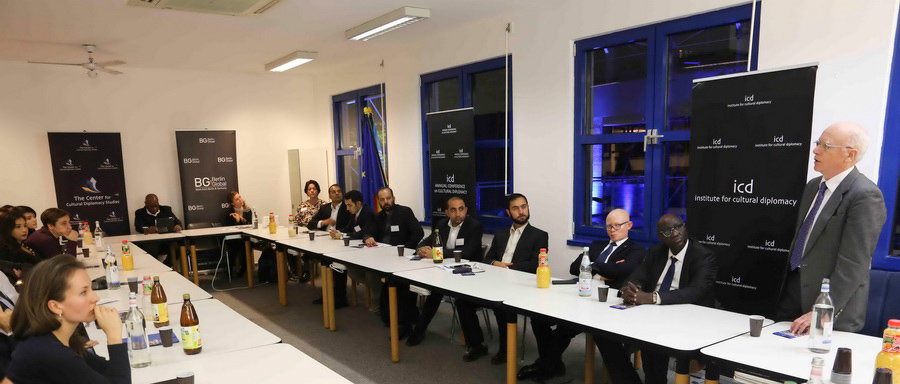 Session speakers with students' team of Academy for Cultural Diplomacy
Second row: Dr. Hans Köchler, President, International Progress Organization (fourth from right); the Hon. Gert Weisskirchen, former Senior Member of the German Parliament (fifth from right); Sheikh Ramzy, Oxford Islamic Information Center, UK (sixth from right); Mr. Mark Donfried (USA), Director General of the Institute for Cultural Diplomacy (eighth from right); H.E. Bujar Nishani, former President of the Republic of Albania (ninth from right); H.E. Nouzha Skalli, former Minister of Solidarity, Women, Family and Social Development, Morocco (fifth from left); H.E. Erna Hennicot Schoepges, former President of the Chamber of Deputies of Luxemburg (seventh from left).